Latest Past Events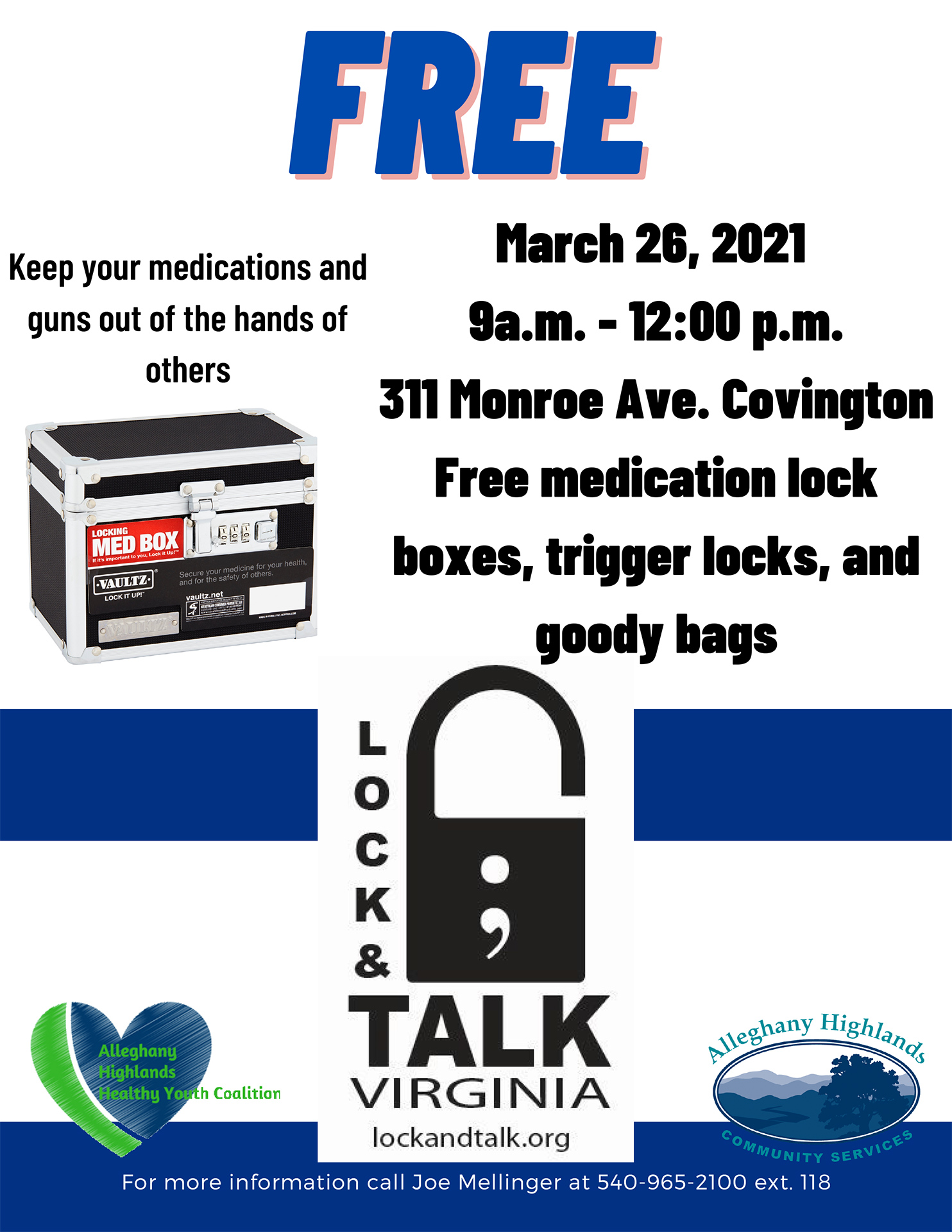 311 Monroe Ave. Covington, VA 24426
311 Monroe Ave., Covington
The weather is warming up a bit, so that means it's time for our free giveaway of medication lockboxes, trigger locks and cable locks for guns, and PREVENTION goody bag!! Come see us! COVID precautions will be followed, just pull up in your vehicle and we will bring you what you need.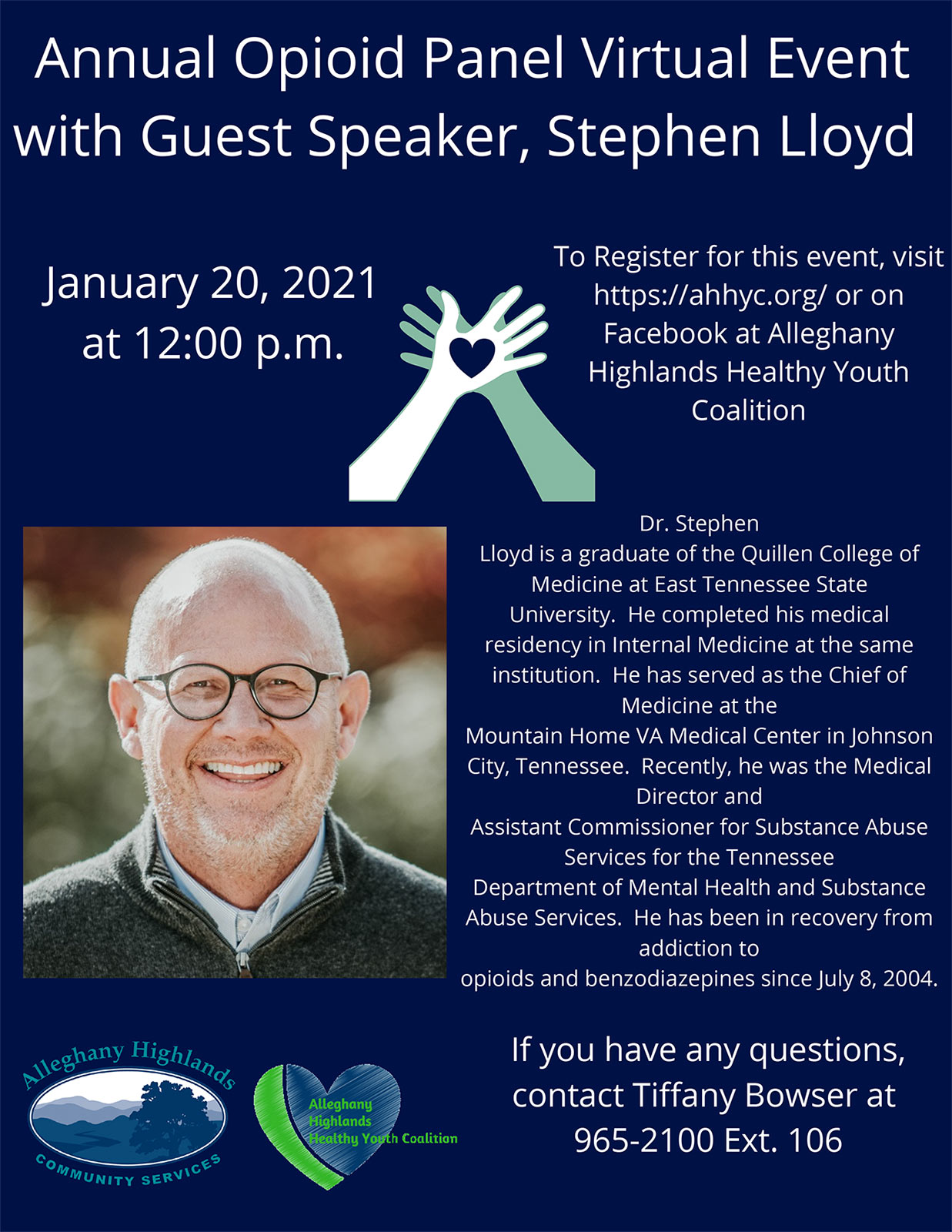 You are invited to a Zoom webinar with Dr. Stephen Lloyd Dr. Stephen Lloyd is a graduate of the Quillen College of Medicine at East Tennessee State University. He completed his medical residency in Internal Medicine at the same institution. He has served as the Chief of Medicine at the Mountain Home VA Medical Center…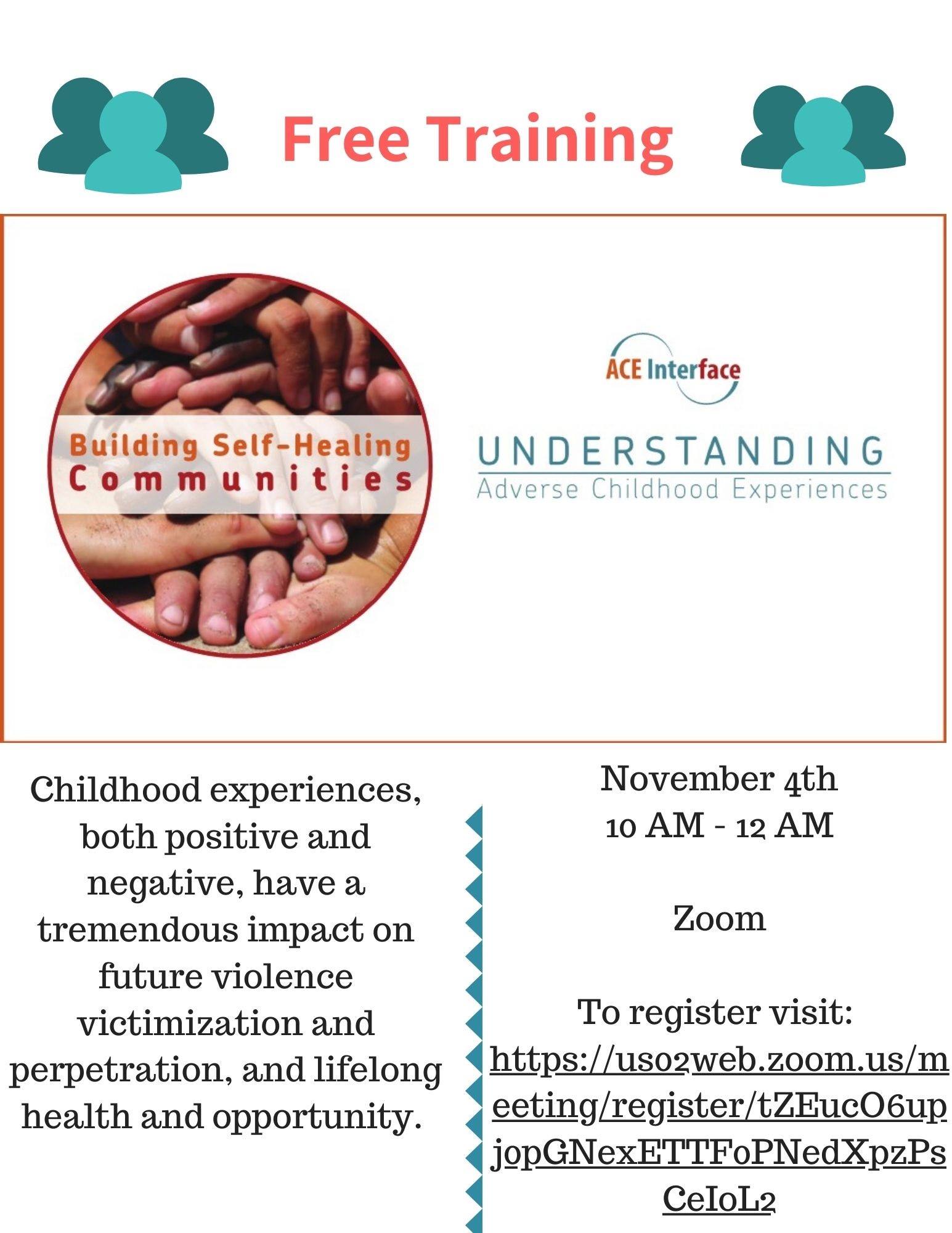 FREE training! Learn how trauma affects the brain, the ACE Study, and how to build resiliency.